Fatimas Smashed Potatoes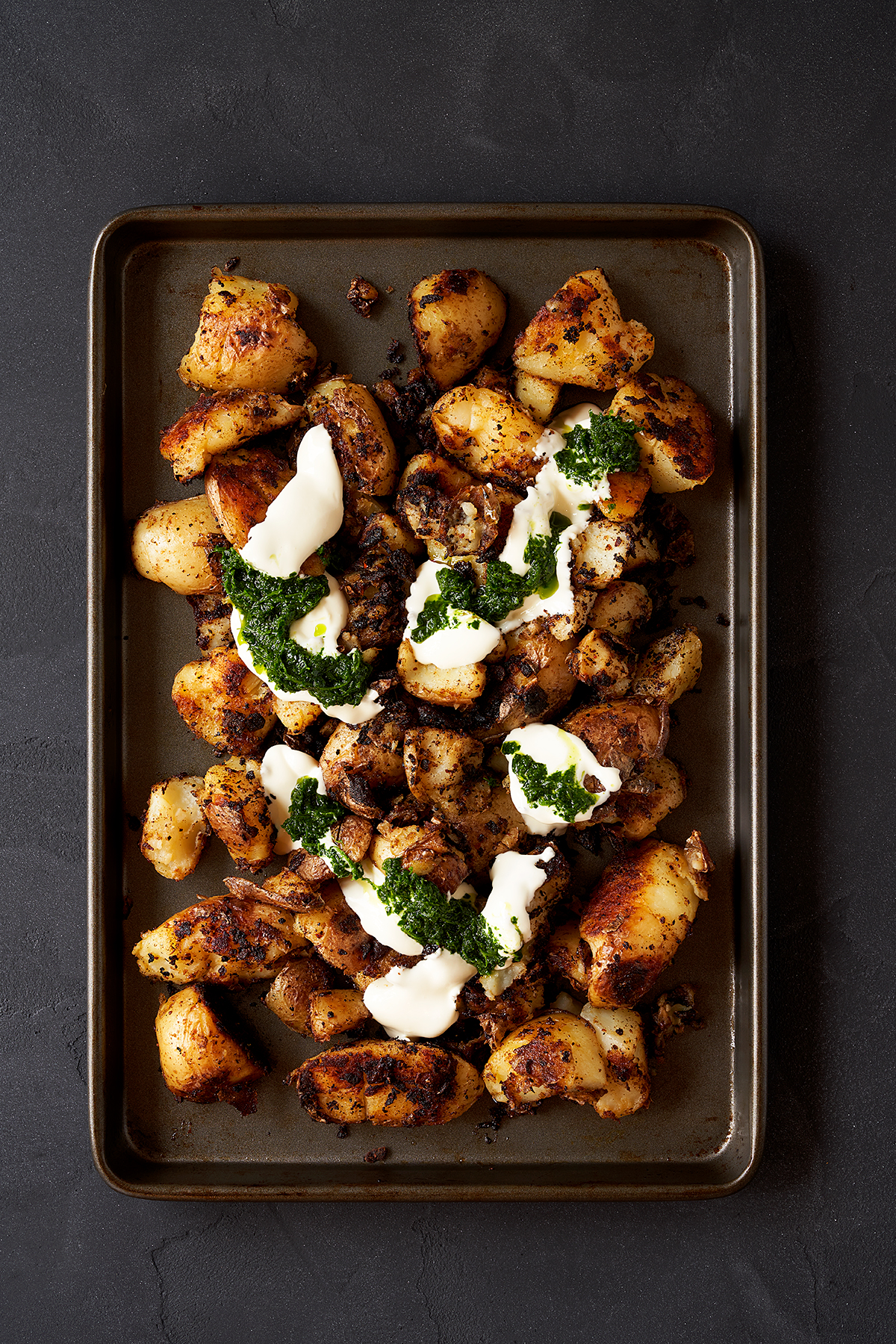 FATIMAS HARISSA SMASHED POTATOES
Recipe by Fatimas
SERVES 4-6 AS A SHARED DISH
INGREDIENTS
1kg washed potatoes
2T Fatima's Toasted Harissa
1 knob butter 2T olive oil 1t salt
Flaky sea salt &
freshly ground black pepper
FOR THE FRESH HERB BLEND
60g fresh herbs - italian parsley / mint / coriander
2T olive oil
zest of half a lemon
TO SERVE
1/2 cup unsweetened yoghurt 250g sour cream
METHOD
Preheat BBQ to 300 degrees. Place the potatoes in a pot with salted water and bring to the boil. Lid & turn down to a simmer for 15 minutes.
Drain the cooked potatoes and leave to steam dry.
In a small bowl, melt butter and then mix together with the olive oil and Fatima's Toasted Harissa.
Spread out the potatoes on a baking tray and smash the potatoes.
With a pastry brush generously coat the potatoes with the harissa mix.
Sprinkle with flaky sea salt and ground pepper.
Slide onto the BBQ and cook until crispy, turning after 10 mins.
Once cooked and plated dollop with the sour cream & yoghurt mix. And drizzle the blended fresh herbs to serve.